Who makes the best water filter systems? Multipure!

(formerly Multi-pure)
Multipure Water Filters reduce more contaminants
than any other filter you can buy. Period.

This is a fact, certified to be true by the NSF!



Doesn't your family deserve the very best?

>> CLICK HERE <<
TO BEGIN SHOPPING
MULTIPURE WATER FILTER SYSTEMS!
Need To Find Out More First? No problem!
Read below or use our menu at the top left of each page to learn the facts!
Our filtered water tastes great!
Beneficial minerals remain in the water!


Multipure is one of the original "Green" companies


and has been in business since 1970!

FACT: Multipure water filters are the best filters you can buy...
and they are among the least expensive to operate!
You only have to change any Multipure filter once per year!


(Note: Multipure is also known as Multi-pure)



Our healthy filtered water costs less than 10 cents per gallon!*
*All Multipure carbon block systems, except for the Aquaperform arsenic filtering model, which costs about 18¢ per gallon

Yolanda White, A Proud, Authorized Multipure Independent Distributor #424611
NEW! LOW COST MULTIPURE AQUAMINI !

(also known as Multi-pure)
Multipure has come out with a brand new product - a new low cost and portable filter!


This AQUAMINI filter system is ideal for students, travelers, or people who move often!

Multipure's Aquamini provides powerful filtration in a compact size. This convenient countertop drinking water system connects very quickly and easily to most existing faucets, so it can be set up in just a few minutes and just as easily removed, from place to place. It can be easily transported in a bag or box, but don't be fooled by its
small size – this small Aquamini filter utilizes the same formula as Multipure's renowned CB6 filter,
the same formula that won our Aquaversa filter a Consumer Reports magazine BEST BUY designation!

This means that the Aquamini is just as effective at reducing a wide range of contaminants, and makes the Aquamini the perfect portable filtration solution for travelers, vacationers, and students.
At only $169.95 this is a no-brainer for anyone who wants a great filter at a low price!

There is no other filter system like this one - this is exactly like our more expensive filters - just smaller and cheaper! Unlike those "other" filters this will last and last, and you only have to change the filter twice per year,
not every few months like those others!

This is the best deal Multipure has ever offered on a filter system! You're basically getting the same system as the best selling Aquaversa but for less than half the price!
Don't let this deal pass you by!

ORDER NOW!
BUY THE AQUAMINI NOW AT $169.95

When you click on the page above about comparing water filters, you will find a chart that compares Aquasana, Multipure and Brita water filter systems, showing you how Multipure compares to the others in terms of system cost, and replacement filter cost. You will also find specifications on the official data sheet showing exactly what percentage of each contaminant is reduced by each of these very popular water filter systems.

The chart also shows you which contaminants are filtered and some which ones are not, so that you can do a side by side comparison of these 3 popular brands. By being able to compare each of the brands side by side you can make an informed decision based on facts.
I spent a lot of time putting this chart and facts together so that anyone can easily and clearly see why they are superior to all other brands and why Multipure manufactures the best water filter systems that money can buy.
See how Multipure water filter systems stack up against Aquasana and Brita water filters by reading reviews here!
By reading the page on water filter reviews at the link above you will see how average owners have reviewed the various brands of filters and what the common problems are as well as why certain brands are preferred. These represent an accurate cross section of complaints and positive comments on the most popular water filter systems. You will learn why certain water filter brands are preferred above brands.
(NOTE: MULTI-PURE is now MULTIPURE)

Multipure water filter systems have a Lifetime Warranty
And A 90 Day Money Back Guarantee!
When you buy a Multipure water filter system it is the only one you will ever need to buy. If you read the reviews of Brita and others you will see that people complain about them breaking down and their having to go out and buy a new one. Our filters have a Lifetime Warranty so you will never have to buy another one as long as you take care of it by changing the filter properly once each year (which takes about 15 minutes)! All our filters have this lifetime warranty on the housing!
And additionally, all Multipure filters have a 90 day money back guarantee, so if you are not happy for ANY reason you can just call and ask for a return authorization, ship it back to Las Vegas, and you will get a refund for the price you paid for the system, no problem! (It is very rare that anyone ever returns one of our filters for a refund because once you taste delicious filtered water you will never want to drink bottled water with that plastic-y taste again!)


Multipure water filter systems are NSF Certified! Find out why that is so important!
When you go to the page above you will learn why "NSF Certified" is so important when buying a water filter! And why you have to be careful with some unscrupulous companies using the term "Certified according to NSF standards" which is not the same as "NSF Certified". Read more about who the NSF are, what their certification means and why you want to have the assurance you get with Multipure's NSF Certification! (Note that on the nsf.org/consumer web site they use the hyphenated spelling -
" Multipure " - and if you don't put the hyphen in you will not find our filters there. This is because we just changed the name this year to stop using the hyphen but NSF still uses the old spelling.)

Multipure FAQ
(formerly Multi-pure)
Click the FAQ link above to get all your questions answered. There is information there about the varoius contaminants and diseases they are associated with. We also have video clips for your education and entertainment.
And if you have any questions use I'll do my best to answer them for you!

Read Why Filtered Water Is Better Than Bottled Water!
I can almost guarantee you that you will never want to drink bottled water again simply because once you become accustomed to the taste of clean filtered water from these water filter systems, you will begin to taste the yukky plastic-y taste that bottled water has. But aside from that, click on the above link to find out why bottled water may be dangerous to your health. And we all already know that it's very bad for the environment! Learn about how bottled water is largely unregulated and has been known to be contaminated. Using your own NSF Certified water filter is much safer because you know what you are getting and you are in control of changing the filter and keeping it in proper condition.

All About Reverse Osmosis
Reverse osmosis is a method of filtering that is different than most of our filters. These reverse osmosis water filter systems are the type you may want to use when you have certain contaminants such as hexavalent chromium, fluoride arsenic, and others that you need to filter out of your drinking water. They filter out the toxins and chemicals that regular carbon filters cannot, and they also utilize our Consumer Reports highest-rated carbon filter along with the RO system, to give you the ultimate in filtration! An RO system is also what you will generally need for well water. Find out more about our Reverse Osmosis water filter by clicking above.

Fluoride: The Controversy
Is fluoride really a danger to your health? Some doctors and scientists say yes and others say no. Ultimately you just have to make your own decision. When you click the link above you will get the facts to help you decide for yourself! The fact is that when you begin to study this issue you will probably agree that there is no good reason to add fluoride to drinking water. Is it dangerous for health? Some say yes. RO water filter sytems are the best way to reduce fluoride.


Yolanda White, Multipure Authorized Independent Distributor #424611
(formerly Multi-pure)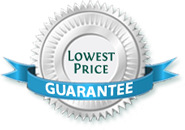 Hi, my name is Yolanda. Let me tell you a little about how I discovered Multipure and why I am here today encouraging people to use water filters, and explaining why Multipure is the best choice for a water filter system.
I did several months of research before buying a water filter. Honestly it was frustrating and maddening because the few comparison charts and the reviews I could find didn't tell the whole story. For example one very popular web site that has a comparison chart does not include Multipure! (I wonder why! ... Actually, I know why: because Multipure beats theirs hands down!) I had to learn little by little what things like "NSF Certified" and "reverse osmosis" and "carbon block" meant. Of course every website said their filter was the best, but I began to notice that most had very little in terms of real data to back up their claims. I also learned that it's not just the quality of the filter that counts but the quality of the housing and whether or not it leaks, gives a good water flow, and lasts for years...
Once I learned what "NSF Certified" meant my search became easier because the NSF is non-profit organization that scientifically analyzes water filters much like "Consumer Reports". However, the NSF is the most trusted name in water filters because analyzing water filters is one of their main functions. They spend much more time and effort analyzing them than Consumer Reports does, and they scientifically analyze the materials, design, quality and performance.
From there it was just a matter of comparing NSF data sheets (tedious but worthwhile!) (You can see those on our Compare Water Filters page) to determine which filter reduced the most contaminants. Once I realized that the NSF certfies that Multipure reduces over 60 contaminants - more than any other filter you can buy - I decided to take a closer look at Multipure.
What I found out, and what made me ultimately choose them, is that Multipure:
has been in business since 1970
is a leader in the field of water filtration
warranties their filter system housings for a Lifetime
has a 90 day money back guarantee on every filter system they sell
filtered water tastes great - way better than bottled water!
is one of the least expensive filters to maintain
has high customer retention and satisfaction
We bought a Multipure system over 2 years ago, found it very easy to install, and immediately noticed the taste difference between it and the bottled water we'd been drinking. After a few days we could no longer stand the "plastic-y" taste of bottled water and we threw out the bottles we had left! Now we will only drink bottled water if we forget to bring our own or run out when we're out running errands or traveling. And we're soooo glad to not have to lug those huge bottles around any more!
We have never had one problem with our Multipure system and would never consider using a different brand. And since the one we have is warrantied for Life, we will never have to buy another one!
After we owned our Multipure filter for awhile and realized it was indeed a quality product, we decided to look into selling them because we were so happy to get off the bottled water habit and begin clean, delicious filtered water! Well, at first we just told people we knew about it and over time we built this web site and now we make a great part time income from sharing information about Multipure with people like you who are looking for a great water filter system.
Multipure is a great company and if you could use a part time - or full time - income, it's a great opportunity to have your own legitimate home business! They pay twice a month and they pay a higher commission than most other similar companies. All I can say is Multipure has been a positive influence in our health and in our lives! We feel good about selling Multipure filters because we know that everyone who buys one will be happy they did, because the clean good tasting water will contribute to their health and the filter will last for years to come! The company backs up their products with the best warranties and money back guarantees in the business, and we have never had any complaints. It's nice to know that you are selling a product (and buying a product!) that is a high quality, NSF-Certified and well reviewed water filter system, that will last a lifetime and every time you drink a glass of water you know it is contributing to your health!
Okay, I am sounding like a salesman! ;-D Sorry, I just love Multipure water filters!
Don't settle for less! Doesn't your family deserve the very best?
FOR MORE INFORMATION SEE THE MENU AT THE TOP LEFT OF EVERY PAGE
If you have any questions about water filter systems, please contact me via my About Me page.

It is my hope that everyone will get off the plastic bottle habit and Go Green
by using a filter that is certified by NSF to reduce the widest range of contaminants!
(IMPORTANT NOTE: MULTIPURE WAS FORMERLY KNOWN AS MULTI-PURE
AND IS STILL LISTED AS "MULTI-PURE" AT THE NSF.ORG WEB SITE
WHEN SEARCHING FOR CERTIFICATION INFORMATION)
SOLAVEI:
A GREAT WAY TO EARN MONEY AND GET YOUR MOBILE SERVICE FOR FREE - YES, FREE!